Facebook Offers Their Outside Air Cooling Solution To All Data Center Owners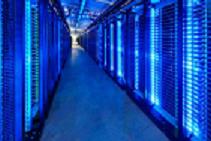 The big announcement in the information technology and data center world today was that Facebook has decided to make their data center and custom server designs open to the public to use in their own designs. This is a huge deal in that world since most data centers have more security than Fort Knox and even their exact location is disguised. For Mestek the most interesting part of this news is that Facebook is designing their centers with NO MECHANICAL COOLING. This furthers the trend among all the big players and is driven by the enormous energy consumption of these data centers. Data centers are little more than big warehouses but can have energy loads that exceed 600 watts per square foot.
The Aztec and Alton lines of evaporative cooling products make excellent solutions for these buildings since they provide some level of cooling without the need for mechanical cooling. Data center owners get the best of both worlds...low energy use and filtered/tempered air for their servers.