Data Centers and Evaporative Cooling Webinar August 23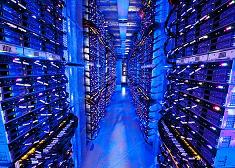 Webinar Name: 'Evaporative Cooling of Data Centers'
Monday, August 23
Summary: Huge amounts of data are moved around the world everyday by companies such as Google, Yahoo, Microsoft, and others. That data flows in and out of buildings that house dozens to thousands of computer servers…each one generating heat that must be handled. In this webinar learn why and how progressive companies are using evaporative cooling to solve their problems and how you can help.
Invited By: Jeff Wilson (jwilson@mestex.com) & Richard Kirkland (rkirkland@mestex.com)
Hosted By: Mike Kaler (mkaler@mestex.com)
When: 08/23/2010 8:00 AM - 8:30 AM & 10:00 AM - 10:30 AM
Time Zone: (GMT-06:00) Central Time (US and Canada)
To join the 8:00 AM webinar:
http://connectpro13669417.acrobat.com/r34459823/
To join the 10:00 AM webinar:
http://connectpro13669417.acrobat.com/r60953473/
Please enter your name and company name in the blank field when entering webinar. I.E. John Doe/ABC Co.
Conference Number(s): 1-218-339-4300
Participant Code: 793972#
----------------
1) You have two options to listen to the webinar presentation;
A) By calling the conference number listed
B) Using your computer if it has a functioning audio card and speakers
Option 'A' is recommended because unless your computer also has a microphone, you won't be able to ask questions!
(Please remember to 'mute' your telephone during the presentation to reduce annoying background noise. Un-mute to ask questions.)
(Please do not call-in prior to 5 minutes before the scheduled start of the webinar. I.E., 7:55AM CST)
2) We also recommend that you click on the "Test your connection:" link below at your earliest convenience to insure you won't have any problems connecting to the webinar.
3) At the end of the webinar you will be given the opportunity to download the PowerPoint presentation.
If you have never attended a Connect Pro webinar before:
Test your connection: http://connectpro13669417.acrobat.com/common/help/en/support/meeting_test.htm
Get a quick overview: http://www.adobe.com/go/connectpro_overview